Dries Phlypo, managing director of the Ghent-based production company A Private View, can best be described as an all-round producer, developing both original content (Moscow, Belgium; Oxygen, Sea Sparkle) and boarding features as a minority co-producer (Inside, Oink, Dirty God, Cobain).
With his production structure Mockingbird Productions, he focusses on fiction and animated series (Rusty, Mister Paper), and with the recently set-up joint venture Lemming Film Belgium (The Shift) he offers direct access to Benelux financing mechanisms.
Inside
Recently, Dries Phlypo co-produced the feature film Inside starring no one less than Willem Dafoe (The Lighthouse, At Eternity's Gate). The feature film, written by Ben Hopkins and directed by Vasilis Katsoupis, will be presented in the Panorama section of the 2023 Berlinale. The film tells the story of Nemo, an art thief trapped in a New York penthouse after a heist that didn't go as planned. Locked inside with nothing but priceless works of art, he must use all his cunning and invention to survive. The film is set up as a European co-production between Greece, Germany and Belgium. The combination of the federal Tax Shelter with the support of Screen Flanders made it quite easy for A Private View to board the project. Key creative talent from Flanders was involved in the production, including composer Frederik Van de Moortel, key grip Yves Crabbe, gaffer Gideon van Essen, costume designer Catherine Van Bree and key make-up artist Esther De Goey. Also, the complete sound and image post-production was done in Belgium.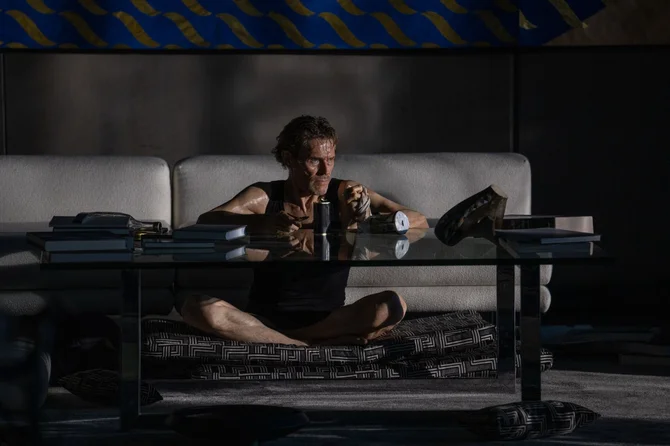 Inside © 2022 Focus Features, LLC.
The majority of the other producers were so happy with our Flemish crew, because they were really on top of their game and they were so nice to work with.
Dries Phlypo - A Private View
Mister Paper
The support of Screen Flanders made it possible for Mockingbird Productions, Dries Phlypo's TV structure, to close the financing on its first animated series, Rusty. This was the start of a whole new adventure in the production of animated content. The animated series Mister Paper, based on the Flemish book series by Elvis Peeters and Gerda Dendooven, soon followed. The Flanders-based animation studio Beast Animation brought Mister Paper to life through stop-motion, the same technique that was used on Rusty.
Meneer Papier © A Private View
Co-producing with A Private View
A Private View is looking for ambitious projects with a unique storytelling perspective, which have the potential to reach a large international audience. Through its Benelux structure Lemming Film Belgium, it offers easy access to film financing mechanisms available in the different territories and combines the network and experience of two long-existing companies: Lemming Film (NL) and A Private View (BE).

Apply for funding
With a budget of 3.5 million euros the Screen Flanders Economic Fund invests in approx. 20 projects each year. Producers wanting to collaborate with Flanders can apply for funding to cover part of their production expenses in the Region. Foreign producers interested in applying can co-produce with a Belgian producer.
Interesting in applying for funding?
Get in touch and discover what Flanders can offer your next project.