Flanders-based production company De Mensen operates on both sides of the linguistic border in Belgium and is part of the international sales and production structure Newen. Apart from access to the regional economic funds, the company also has its own Tax Shelter intermediary structure.
Recent international co-productions produced by De Mensen include Rough Diamonds for Netflix, Sophie Cross season 1 for France Télévisions and Marie-Antoinette for Canal+. Discover what it has to offer your next co-production in following testimonial.
Sophie Cross
The drama series Sophie Cross, created by Flemish screenwriter Paul Piedfort (Professor T.), and directed by Flemish director Frank van Mechelen (Salamander, The Bank Hacker), tells the story of top lawyer Sophie and her husband, police commissioner Thomas. One day their five-year-old son Arthur disappears without a trace. Following the incident, Sophie decides to end her career as a criminal lawyer and become a police detective. Three years later, she has a clear goal in mind: to imprison as many criminals as possible, while continuing the search for her missing son. Both the Tax Shelter and Screen Flanders were used to finance the series, along with a presale to Rtbf, Belgium's French-speaking public broadcaster. The French TV channel France Télévisions then joined the project as co-production partner. The series was shot on location along the Flemish coastline, and almost all the technical crew on set were Belgian, mainly from Flanders.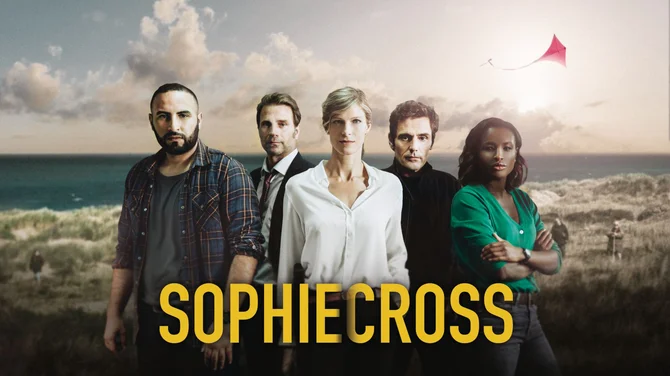 Sophie Cross © Sofie Gheysens - FTV - NDF
Rough Diamonds
The drama series Rough Diamonds, created by the Israeli screenwriters Rotem Shamir and Yuval Yefet (Fauda), follows the struggles and strife of the Wolfsons, a prominent ultra-Orthodox Jewish family within Antwerp's world-famous diamond industry. When their youngest son takes his own life, his long-estranged brother Noah – who turned his back on his religion and made a new home within the criminal fraternity of London – returns to Antwerp and takes over the business. Flemish production company De Mensen co-developed the project together with Keshet International, which then sold it to Netflix. Directed by Flemish director Cecilia Verheyden (Ferry, Undercover) and Israeli director Rotem Shamir (Fauda), the series boasts Flemish talent in front of and behind the camera. Starring in the leading roles are Kevin Janssens (Revenge, Patrick), Ini Massez (Please, Love Me), Robbie Cleiren (Undercover) and Els Dottermans (Sense of Tumour). Rough Diamonds was financed through the Belgian Tax Shelter and Screen Flanders, with the support of public broadcaster VRT as a co-producer.
We shot a lot here in Belgium, in the Jewish area of Antwerp, and the Antwerp City Film Office made it very easy to shoot there.
Christophe Toulemonde - De Mensen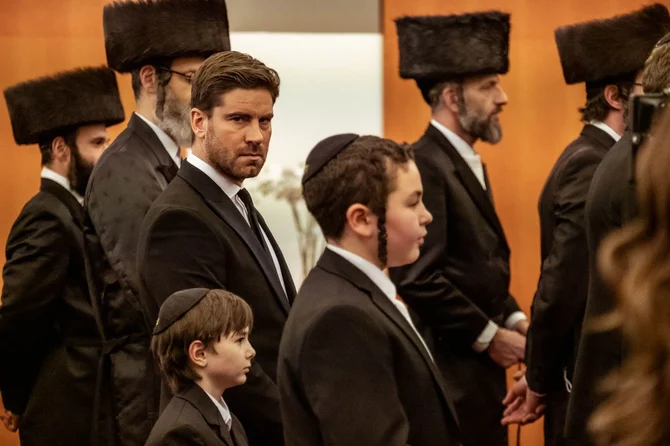 Rough Diamonds © De Mensen
Co-producing with De Mensen
De Mensen/Les Gens operates both in Flanders and in French-speaking Belgium, resulting in a good relationship with the TV channels on both sides of the linguistic border. Experienced in the production of both local and international TV series, De Mensen has its own access to Tax Shelter financing, raising about 15 million euros on an annual basis. For De Mensen to board a project, the story needs to be appealing, there must be a minimum of 500,000 euros local spend, and it needs to have international potential.

Apply for funding
With a budget of 3.5 million euros the Screen Flanders Economic Fund invests in approx. 20 projects each year. Producers wanting to collaborate with Flanders can apply for funding to cover part of their production expenses in the Region. Foreign producers interested in applying can co-produce with a Belgian producer.
Interesting in applying for funding?
Get in touch and discover what Flanders can offer your next project.