Applications can only be made in response to a specific call and must be submitted within a given period of time. The complete application file (consisting of the application form and ALL attachments) must be submitted before 12 noon on the final submission date. The date the application is submitted is the date and time stipulated on the confirmation letter.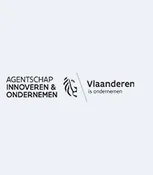 Agentschap Innoveren & Ondernemen (VLAIO)
Afdeling steun
Address
Koning Albert II-laan 35 bus 12 BE-1030 Brussel
The application needs to be delivered to the above-mentioned address, on the 19th floor (Mon-Fri during business hours 9am – 5pm). Make sure to get a receipt. In case you don't deliver your application file in person, a confirmation letter will be sent to you by mail.
On the final day of the submission deadline a member of the Agentschap Innoveren & Ondernemen (Flanders Innovation & Entrepreneurship) team will be present at the reception desk on the ground floor till 12 noon for the reception of applications.
Due to the Covid-19 safety measures, the physical submission of application files is quite difficult for the moment. Please
contact
one of the Agentschap Innoveren & Ondernemen team members beforehand if you are planning to apply.