Screen Flanders applications can only be made in response to a call. The application file must be submitted between the opening of the call and the 12.00 deadline for that call.
Documents will not be accepted after the submission date and, once submitted, files cannot be adapted.
From 2023 on, the submission of a Screen Flanders application will be completely digital. You must upload the various elements of the application file (application form, project budget and all mandatory annexes) via a zip file using the link below.
Make sure that your application is complete and that all attachments have been added. If your application is incomplete, this may be grounds for declaring it inadmissible.
If the audiovisual work for which you are applying for support is based on another existing work or IP, you have two options:
- You upload a digital copy of the original work together with the application file
- You schedule an appointment to submit a physical copy before the deadline. The documents should be delivered at the following address: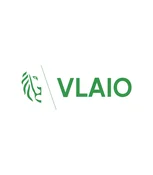 VLAIO - Screen Flanders
Address
Ellipsgebouw verdieping 19, Koning Albert II-laan 35 bus 12, 1030 Brussel