The Flanders Audiovisual Fund (VAF) is the cultural and media public funding body of Belgium's Flemish Community. It includes three specialised funds: the VAF/Film Fund, VAF/Media Fund and VAF/Game Fund.
The funds focus on stimulating local creative talent, mainly by offering selective support schemes for scriptwriting, development, production and promotion. Minority co-productions can only apply for support if creative talent from Flanders is involved in key positions and 50% of the overall financing is confirmed.
The annual budget of the Flanders Audiovisual Fund (VAF) available for production support is 11 million euros (Film Fund), 5 million euros (Media Fund) and 1.4 million euros (Game Fund).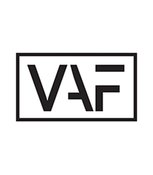 Flanders Audiovisual Fund (VAF)