Hannes De Maeyer is one of Belgium's most versatile composers. He is best known for his collaboration with the director duo Adil El Arbi and Bilall Fallah (Rebel, Gangsta), but also from titles such as U-235 and Ninja Express. His scores range from pure electronic to impressive symphonic instrumentation.
Hannes De Maeyer's original scores do not go unnoticed. Next to various nominations and awards worldwide, he has already been rewarded with two World Soundtrack Awards:
🏆 Best Young Belgian Composer in 2015
🏆 Best Original Score for a Belgian Production (U-235 ) in 2020.

We talked to the composer in Cannes for the world première of Rebel. Watch the testimonial here.
Scoring Rebel
Belgian composer Hannes De Mayer talks about his original score for Rebel by Adil El Arbi and Bilall Fallah. "Working on this score was a great experience, because music is such an important part of this movie. It's kind of a musical, so I also had to write songs, which was new for me." He collaborated with Moroccan singer Oum and Aboubakr Bensaihi. Adil and Bilall refer to Hannes as their musical alter ego, which is a big compliment. As a composer, Hannes compares himself to a chef in the kitchen, who can use a lot of different spices. "It's nice to colour the music, to add some spices to it. With Rebel, I'm using a lot of ethnic soloists, and typical musical instruments. For instance a duduk, which is an Armenian instrument, and an oud, which is an Arabic guitar." Sony music has released the original soundtrack of Rebel, which you can listen to on various platforms.
I try to translate the vision of the directors and the producers into the music.
Composer Hannes De Maeyer
Rebel © Caviar
Professor T. ©
Working on international co-productions
Hannes worked on some great international productions, such as Professor T. , the UK remake, with Dries Vos as director and Eagle Eye and Caviar as production companies. He also did the German family movie Immenhof about horses and friendship. The animation series Ninja Express has been sold worldwide. In almost every country in the world it has been or will be broadcasted.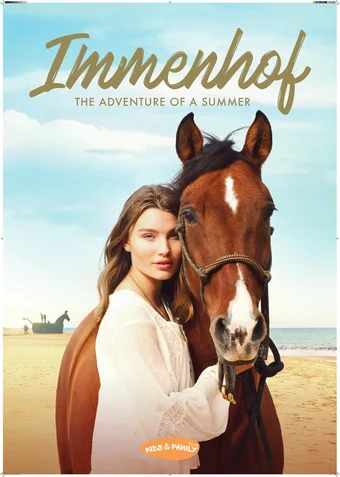 ©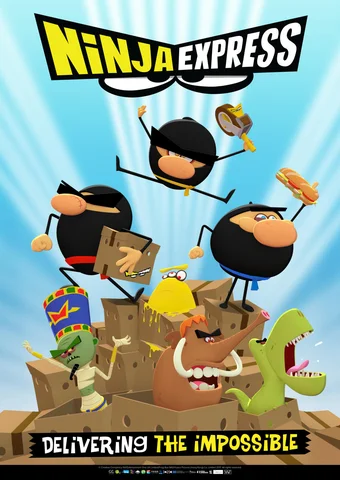 Ninja Express ©
What's next?
After Cannes, Hannes is starting the second season of Profesor T. It's a musical world he really loves: a retrovibe, jazzy, but also filmic. He is really excited, as he was really happy with the themes he has created for the first season. "I'm happy to explore them even more, and make new themes and expand the pallet."